Isabell Alexandra Meldner – Time Takes too Long to Last
21.10.2023 - 22.12.2023
"How can we perceive that something lasts, that time passes?" This year's Caspar David Friedrich Prize winner, Isabell Alexandra Meldner, addresses this question in her exhibition "Time Takes too Long to Last".
Through site-specific spatial installations, she suggests different temporalities and makes them tangible. Latency, standstill, passing time and endless time form the subject of the exhibition by students of the HfBK Dresden. Raising awareness of the temporality of spatial experience serves as a structuring starting point: on the one hand, the solo exhibition brings together works from the last two years and places them in a new context; on the other hand, the installations have been specially developed for the space in the Caspar David Friedrich Centre. Curtains emphasise the living room character of the exhibition rooms. Shadows refer to the sun as an apparent source of light and its interaction with the architecture. Windows become pictures and vice versa. Through the recurring interweaving of the motifs of sky and curtain, the spatial states oscillate between orientation and disorientation, home and somewhere.
Text: Isabell Alexandra Meldner & Caroline Barth, 2023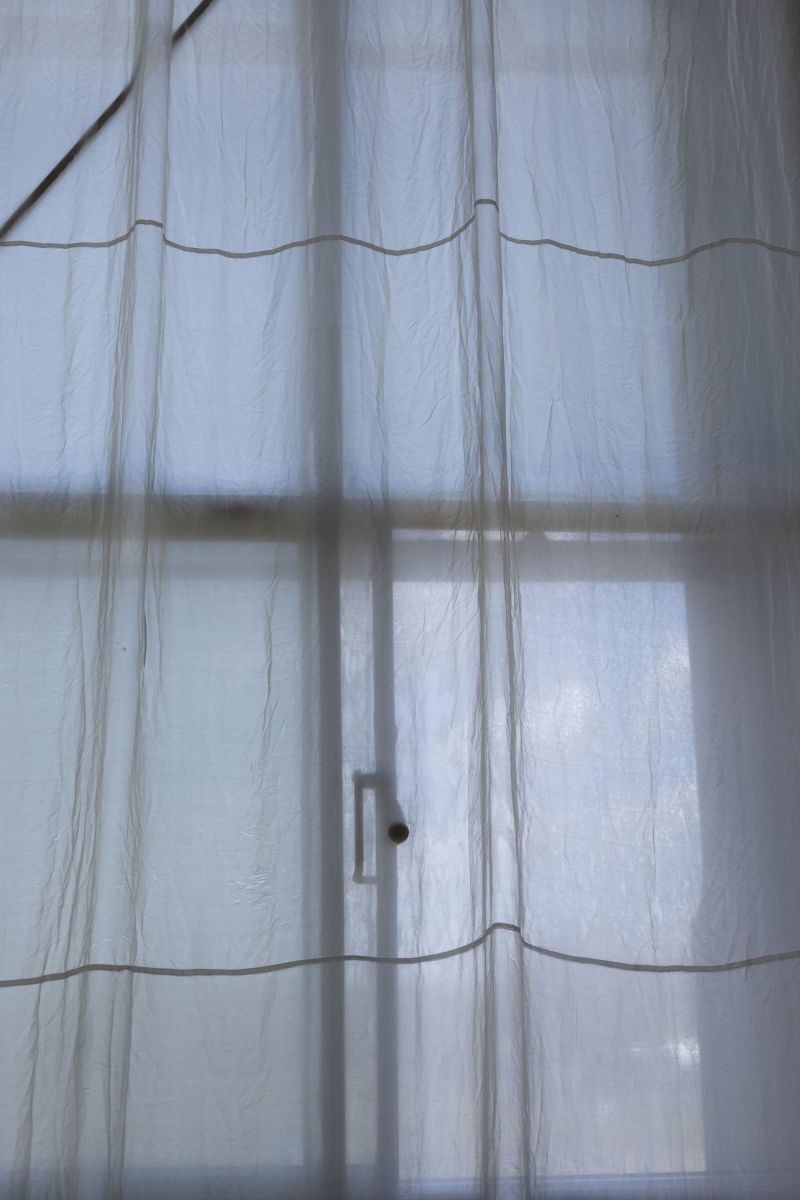 Photography, installation view: "Until Light Arrives", 2023. © Isabell Alexandra Meldner, 2023
The prizewinner, Isabell Alexandra Meldner (*1995), is studying at the Dresden University of Fine Arts in the class of Prof Susan Philipsz. Isabell Alexandra Meldner lives and works in Dresden, Prague and Berlin. In her artistic practice, she combines various media and often works site-specifically. By incorporating the surrounding space and recontextualising her works, she constantly creates new contexts of meaning. While the artist often finds her inspiration in everyday circumstances and environments, her visual language is poetic and romanticising in the best sense of the word. This fusion of contemporary themes and motifs with romantic means and the subtle, lyrical impression of her works were also decisive factors in the jury's decision to award Isabell Alexandra Meldner the Caspar David Friedrich Prize 2023.
The award ceremony took place on 21.10.2023, from 11 am to 1 pm in the Caspar-David-Friedrich-Zentrum. This was accompanied by the opening of the solo exhibition Isabell Alexandra Meldner: Time takes too Long to Last.
Duration of the exhibition: 21 October 2023 to 22 December 2023
Opening hours: Tuesday - Saturday, 11 am - 5 pm
Admission prices: 8.00 euros regular; 5.00 euros reduced, children up to 12 years and members of the Caspar-David-Friedrich-Gesellschaft e. V. free.
Accompanying events: